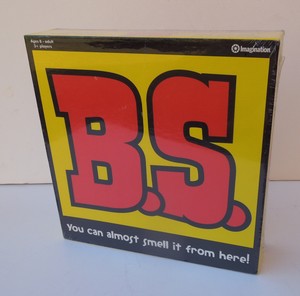 Board Game Imagination Party.
This game is delivered to order, the delivery date depends on the availability of your orders and the capabilities of suppliers. Please leave a preliminary order.
Use your imagination to the fullest! Association game especially for Russia!
Availability for delivery:
Type of delivery Availability by Russian Post (5–14 days) No To the postamat (1–3 days) No Courier in Moscow No Courier in St. Petersburg No.
Availability in stores in Moscow (pickup):
Store address Availability Belorusskaya No Novokuznetskaya No Chkalovskaya No.
Availability in stores in St. Petersburg (pickup):
Store address Availability Gostiny Dvor No Komendantsky prospect No.
Description of the game.
Publisher: Mir Hobby Author: Nikolay Pegasov Illustrator: Leonid Koshevoy.
It's impossible to imagine! How can you explain a word with only verbs? How to play a pantomime with only one hand?
In the board game Imagine Party, you can do it all! As in the game Imagination, the presenter receives an assignment and explains to other players a word or phrase in one of three ways: a story, a drawing or a pantomime. Only now the role of the leader is complicated by the action cards, which set special conditions for each round.!
Unlike similar games, Imaginary Party, like Imaginary, was invented especially for Russia; for them, a huge number of words and phrases have been developed that are close and understandable to our person. Both games can be very fun to play both separately and together.
The composition of the board game Imagination Party: 160 double-sided task cards, 36 "party" cards, 27 action cards (9 multi-colored sets of 3 cards each), hourglass, game rules.
Forum.
You can leave your review (liked / disliked and why) just below in the section Reviews and comments, and ask questions about the rules and just talk about the game, we invite you to the Forum "
Reviews and comments (0)
Give feedback:
Game experts-consultants.
Our game consultants are well versed in board games and will help you buy a board game just for your situation. We will place an order, quickly deliver or invite you to our Igroved branded stores – write to the chat or
---
call daily from 9:00 to 21:00: 8 (800) 555-51-43 (free in Russia), +7 (495) 668- 06-08 (in Moscow), +7 (812) 309-00-99 (in St. Petersburg).