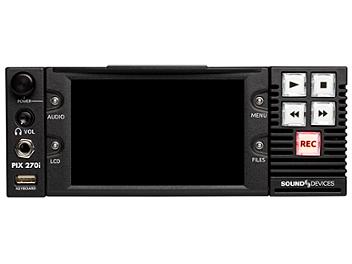 To record video from cameras, as well as store, search and play video recordings, video surveillance systems use professional video recorders. Network video recorders (NVR – Network Video Recorder) process video from IP cameras, and multi-format (hybrid, HVR) video recorders are designed to receive video signals of AHD, HD-TVI, HD-CVI, EX-SDI, HD-SDI and classic analog video streams. Depending on the scale of the video system, you can choose a model with the required resolution and recording speed, number of channels, form factor, video archive capacity, interfaces for connecting to external equipment, pre-installed control and analytical software and other parameters.
Modern video recorders have the functions required for professional video surveillance, are reliable and easy to use. Each DVR accepts video signals, stores them in H.265, H.264, MJPEG and / or others formats, broadcasts them over the network and provides the ability to view live / archived video. Data recording, as a rule, is carried out on hard disks (HDD), which can be installed both by the manufacturer and by the user himself. The type, number and maximum capacity of supported hard drives depend on the specific model, and the archive can be expanded by connecting external RAID arrays or storage via eSATA and iSCSI interfaces.
To connect to the video system, the DVRs are equipped with 100-megabit and / or gigabit Ethernet ports, direct connection of local monitors is provided by VGA and HDMI interfaces, and appropriate connectors are provided for various USB devices, including external keyboards, pointing devices and storage devices.
Recording and working with video in IP-based video surveillance systems NVRs record images via Ethernet from IP cameras, both proprietary and ONVIF / RTSP-compatible models from other manufacturers. Cutting-edge devices are capable of storing ultra-high resolution 4K and 8K video generated by 8- and 32-megapixel cameras. Remote viewing of live and archived video data is available to authorized users from anywhere in the world via stationary networked PCs and via smartphones and tablet computers with mobile applications. Models with P2P protocol support allow you to create an IP video system without being tied to expensive static IP addresses. In a P2P network, all equipment is identified by individual codes, and information is broadcast without distance limitation.
Some NVRs can supply power to network cameras using Power over Ethernet (PoE) technology, which saves on the purchase of PoE switches / injectors and the cost of installing separate power lines.
Multi Format Video Recorders Hybrid Video Recorders (HVR) are designed to serve megapixel cameras with analog high definition AHD, HD-TVI and HD-CVI technologies and digital formats HD-SDI and EX-SDI, to which they are connected via a conventional coaxial cable. Depending on the brand and modification, these devices support various combinations of analog and digital standards, each of which is characterized by transmission of data without delays, compression, loss of original quality, noise and color distortion. Also, some models are capable of recording video from network cameras.
Multi-format DVRs are easy to connect and configure, have a budget price and are compatible with cameras of any brands. This makes them ideal for both low-cost modern video systems and the modernization of classic analog video surveillance systems.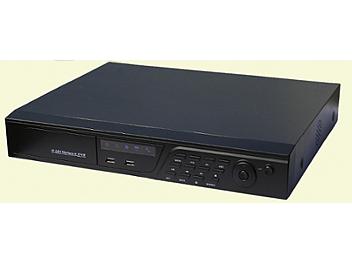 NVR with pre-installed video management software A ready-made "box" solution for working with "live" and recorded video, search and playback of fragments of interest, situational control and management of video equipment, including PTZ cameras, are network video recorders NVR with video surveillance software. For example, AXIS S11 and S22 series devices come with licensed AXIS Camera Station software optimized for up to 64 channels. Pelco Eco 3 Series Compact Rack DVRs come pre-loaded with VideoXpert Professional software platform (time-limited license), 4TB to 32TB JBOD and are ideal for video systems with up to 100 cameras. Thanks to presets, these NVRs maximize quickly and easily put into operation.
In addition, DVRs with preinstalled software have advanced integration capabilities with various systems, including ACS, and support additional functions (using graphical plans, displaying analytic metadata).
Video recorders with video analytics support IP video recorders with software for analyzing video streams and / or processing multi-component metadata from served cameras increase the efficiency of video surveillance. The use of AI and trained neural network algorithms makes it possible to identify people by their faces and accurately recognize events in real conditions (with high traffic density, poor lighting, etc.). Video analytics, pre-installed on, for example, Avigilon NVRs, includes self-learning, object classification and tracking functions. Having studied the parameters of movement in each controlled area, the devices will respond only to activities that deviate from the norm. The flagship NVRs of the Wisenet brand have implemented the technology of smart video search by attributes captured by IP cameras with artificial intelligence.
The use of attributes such as face, gender, age, color of a person's clothing, type, color and number of a car, as well as their combinations, allows you to find the required fragments in a video archive of any scale in a matter of seconds.
B0.
On-board video recorders for transport security systems Organize video surveillance directly on a vehicle (in a passenger bus or train, truck or company car) using systems based on mobile cameras and video recorders. In particular, on-board devices of the TRM series of Wisenet brand are resistant to vibrations and temperature extremes and are capable of recording video from 4, 8 and 16 cameras with a resolution of up to 12 megapixels, as well as supplying power to them using PoE technology. These DVRs can display video on local monitors installed on vehicles, and automatically transmit all video recordings to the central server of the video system over a wireless channel.
Thanks to the built-in GPS / GLONASS module and support for Google Map, they allow you to accurately track the current location of vehicles and monitor compliance with the route and traffic schedule. coaxial cable
For more information about NVRs and multi-format models of well-known brands, please contact the central or regional offices of ARMO-Systems, which is the official Russian distributor and supplier of Avigilon, AXIS, Bosch, GANZ / CBC Group, Honeywell, Lenel, Pelco equipment, Smartec, Wisenet and other brands.