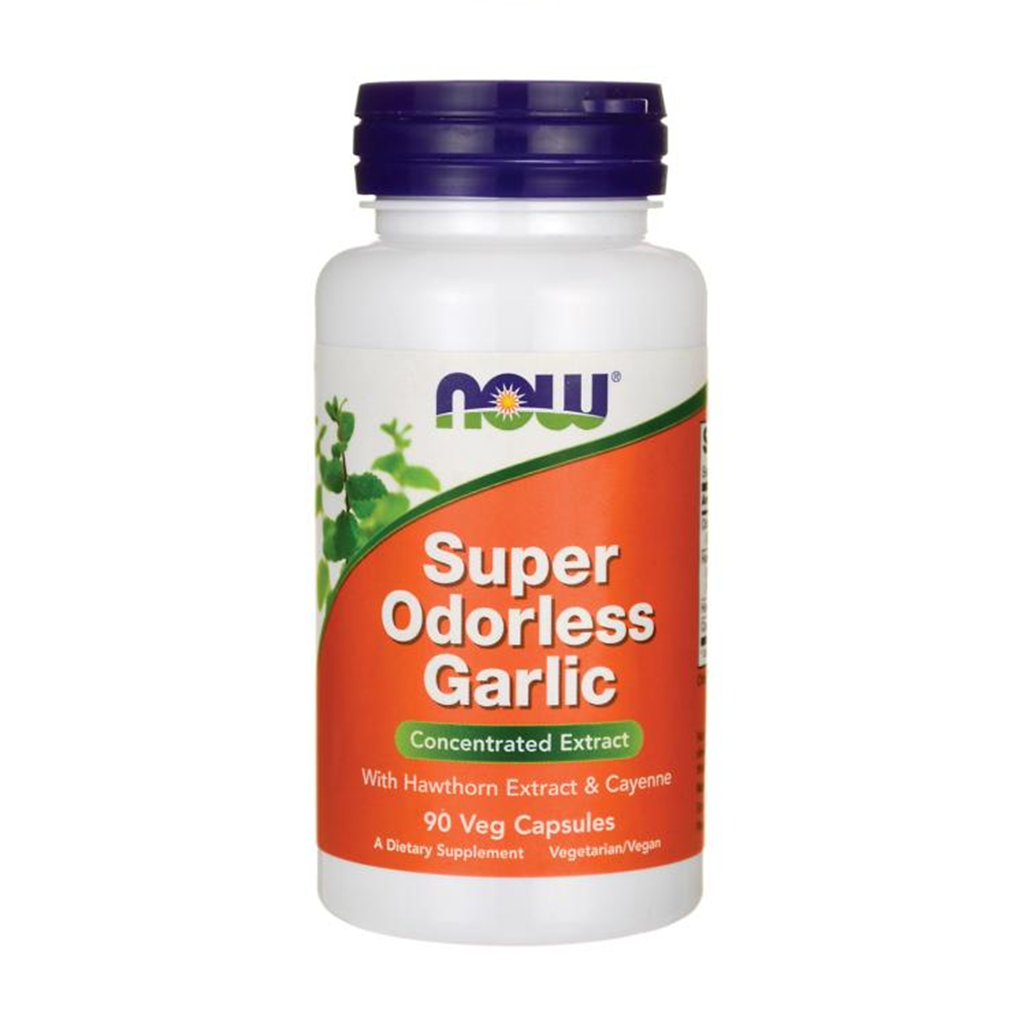 NOW Odorless Garlic.
Garlic (odorless) is a concentrate of garlic head extract that is odorless and highly irritating to the stomach. At the same time, it retains well its main action – anticoagulant and vasoprotective due to the presence of allicin and flavonoids, garlic thins blood well and improves blood circulation
---
, strengthens the walls of blood vessels. Thus, it significantly improves the blood supply to tissues and organs, prevents the deposition of cholesterol and reduces the risk of thrombosis.
Therefore, Garlic (odorless) is especially beneficial for diseases such as atherosclerosis and diabetes mellitus. Detailed specifications.
NOWfoods grew out of the famous Fearn Soya Foods, which pioneered soybean production in the United States. The NOWfoods brand was registered in 1968 and in more than half a century the company has grown into a powerful manufacturer of more than 3,500 products. NOWfoods makes dietary supplements, sports nutrition, cosmetics, essential oils, and animal feed and supplements.
NOWfoods is a recognized expert in amino acid production and has arguably the broadest line of amino acid supplements. All manufacturing facilities are located near Chicago, Illinois, USA. Manufacturing has a GMP certificate since 2000.
The name NOW is very symbolic, formed from the initial letters of English words, translated into Russian, meaning Natural, Organic, Wholesome. We supply many different products for good health, and they support our mission of "empowering people to lead healthier lives." Go to brand catalog.