Shower trays.
A shower tray is one of the most essential elements in a bathroom if, when purchasing partitions or doors, it is not possible to install them directly on the floor, even using a special profile.
With their help, you can equip the shower room at your own discretion, if the ready-made cabins do not like or do not fit for some reason. The Cezares shower tray is perfect for a stylish designer bathroom – the products of this brand are famous for their high quality and impeccable appearance..
What are the shower trays.
Now the choice of such elements is amazing – you can buy a wide variety of models for every taste. The company "Caesaris" produces pallets from the strongest and most durable materials – acrylic and artificial stone. Acrylic options are resistant to corrosion and not noisy, and products made of artificial stone are extremely durable, because they are based on polymers and resins.
Sizes can vary from 80 to 140 cm in length and width, and they are all extremely comfortable – even a seemingly small 90×90 Cezares shower tray will become the basis of a very ergonomic cabin.
These elements also differ in shape – the following products are presented in the catalog: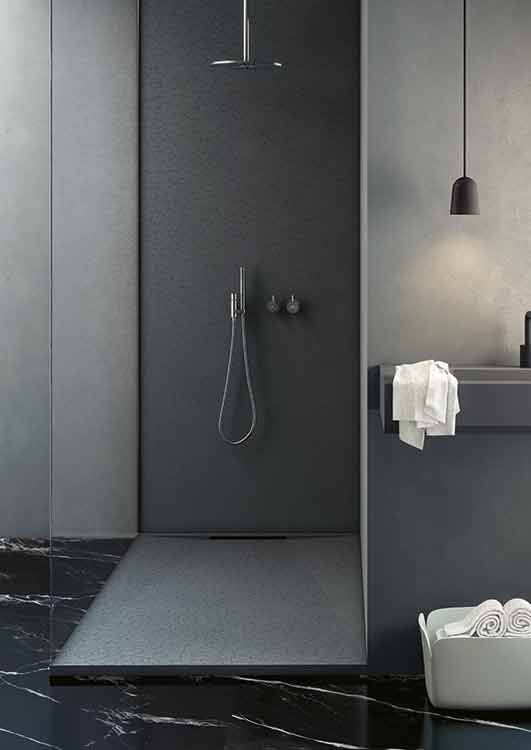 rectangular; square; quadrant; asymmetric radial.
They can be left-handed and right-handed of different depths and heights. The Cezares shower tray 100 x 100 cm and models of other sizes can be mounted both on the floor and on the podium. Some options require separate purchase of screen and feet.
The presence of a siphon depends on
---
the model, if it is not included in the kit, you can choose the right one on our website in the corresponding section of the catalog.
Why buy a pallet in our store.
The Cezares Tray shower tray is a profitable purchase for your bathroom. Each model in this series is a robust and durable product that is ideal for installation with shower enclosures from this Italian brand..
Most of the models are shallow, which makes them very comfortable for the elderly and with disabilities – they can enter the shower without any obstacles, and the smooth surface (even with a massage relief) ensures the hygienic structure.
If you need Cezares shower trays, you should buy them on our website – since we are an official online store, we offer only original products of guaranteed quality!