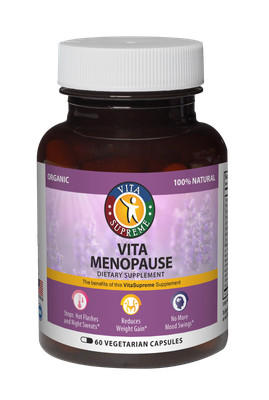 Vitamins and dietary supplements for menopause.
The difficult period of hormonal changes that begins in the life of every woman requires special attention to the body. Due to a decrease in ovarian function, the entire nervous system undergoes changes, which is manifested by a number of symptoms:
frequent and usually unreasonable mood swings;
increased anxiety, vulnerability and resentment;
hot flashes and increased sweating.
Such changes do not take place overnight, so unpleasant symptoms are observed for a long time..
In addition to psychological symptoms, due to changes in the concentrations of sex hormones, bones and teeth become fragile, aging of the skin develops more intensively, the condition of the nails worsens, and posture changes. Cartilage and connective tissue are destroyed, increasing the risk of joint diseases.
It becomes more difficult to maintain a normal weight, as metabolic processes begin to proceed less intensively.
Hormonal drugs can become one of the solutions to the problem, but they have many contraindications, side effects and are not suitable for everyone..
The second option is non-hormonal food supplements that help to reduce discomfort during menopause, help normalize the balance of vitamins and trace elements, and have a mild strengthening effect on the body..
Dietary supplement for menopause.
If you are looking for safe remedies that help reduce menopausal symptoms, first of all, it is worth mentioning special vitamin complexes. Unlike hormonal drugs, they have a supportive effect, helping the body cope with age-related changes. Among the main vitamins that will help to survive hormonal changes are the following:
vitamin E – promotes the natural production of progesterone and estrogen, regulation of blood pressure, has a beneficial effect on the skin, nails, hair, helps to slow down age-related changes, eliminate dryness;
B vitamins (pyridoxine and thiamine) – help to normalize sleep, reduce mood swings, regulate protein
---
metabolism, neutralize toxins in cells, improve the condition of connective and cartilaginous tissues;
vitamin A – is known as an antioxidant that helps to slow down skin aging, improve the condition of blood vessels, even out tone, and normalize blood flow in small capillaries;
vitamin D – promotes the absorption of calcium, increasing bone strength, improving the structure of the nail plates, hair;
medicinal plants are also found as auxiliary components in vitamin complexes – extract of cimicifuga, motherwort, wild yam.
In addition, vitamins for menopause are supplemented with a number of trace elements that contribute to the normalization of metabolic processes. So, with menopausal symptoms are useful: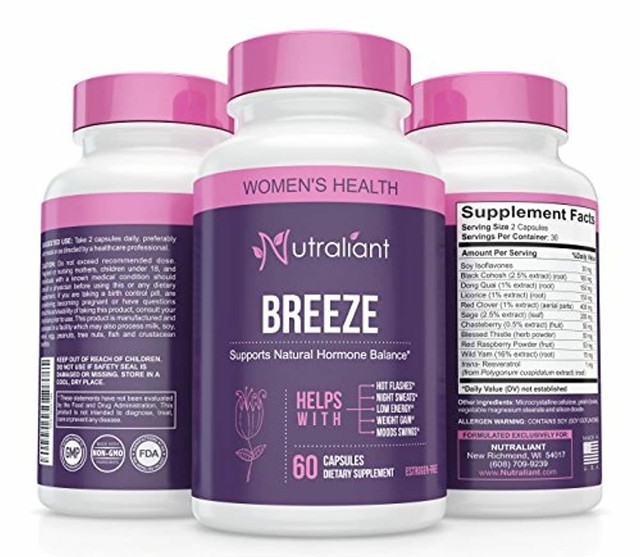 Complexes of vitamins with menopause at the age of 45+
To make it easier for women to support their bodies during a difficult period of hormonal changes, you can use not all of the vitamins listed separately, but in the form of ready-made complexes. They contain all the necessary substances in a carefully selected proportion, so you just have to choose the right product. For this, it is best to consult a doctor for advice..
Herbal preparations.
In addition to the use of vitamin preparations, menopause can be accompanied by the intake of herbal remedies based on:
– Tsimitsifugi. The rhizome of the plant contains a complex of components that help reduce inflammation, reduce irritability, and improve concentration. The plant contains phytoestrogens that help compensate for the lack of estrogen.
Herbal medicines come in tablets, powder, or liquid form. Reception can be combined with other dietary supplements, but carefully follow the instructions. To select the optimal course, it is recommended to use the help of a specialist.
Contraindications.
A detailed list of contraindications to vitamins and herbal preparations is indicated in their description. In addition, it is recommended to limit or stop taking when:
the occurrence of an allergic reaction;
worsening of the condition, the appearance of new symptoms;
kidney disease (specialist advice is required);
taking medications for acute or chronic diseases (specialist consultation is required).
How else can you help the body.
In order for the climacteric period to pass as imperceptibly as possible, in addition to taking vitamin complexes, you should pay attention to other aspects of women's health:
Proper nutrition – it is worth adding more fruits, herbs, cabbage (contains indole-3-carbinol, which is useful for the body), fermented milk products to the diet.
Healthy sleep – normalization of the rest regimen helps to reduce the manifestations of unpleasant symptoms of menopause from the central nervous system.
Regular walks in the fresh air and sufficient activity prevent possible weight gain, which often happens with hormonal changes.
If you monitor your health, regularly visit a doctor's office and support the body with vitamins, a woman has every chance of a painless passage of one of the most difficult periods in her life..