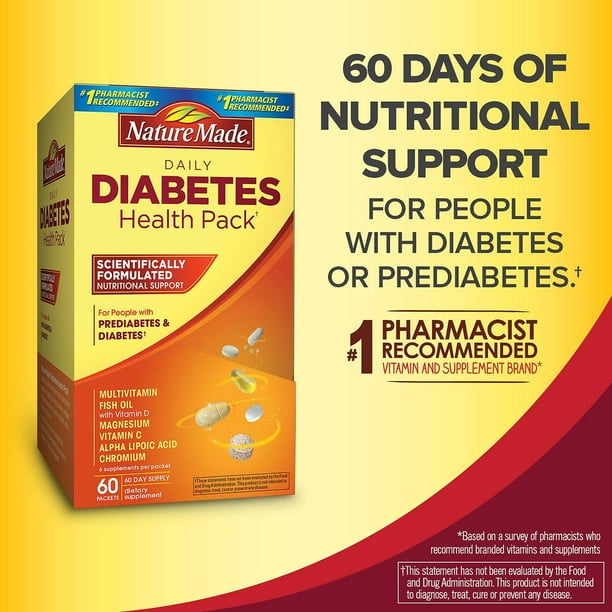 Vitamins, dietary supplements for diabetes.
---
A holistic approach to health is essential to maintaining an optimal quality of life in diabetes. Normalization of metabolic processes and control of blood glucose levels play a special role for people with this disease. Dietary supplements and vitamins for diabetes can be taken to take care of maintaining the health of organs and systems that are more often affected by this disease.
Composition of vitamins and bioadditives for diabetes mellitus.
Plant extracts. The additives and vitamins used in diabetes mellitus may include extracts of currant, nettle, lingonberry, rose hips and other plants. These active ingredients help slow down the absorption of glucose from food, strengthen blood vessels, and accelerate the elimination of sugar from the body.
Vitamins of group B. These substances are responsible for intracellular metabolism, are necessary to maintain the health of the cardiovascular system, help improve the immune status, which is especially important in diabetes. Zinc. Takes part in metabolism, is responsible for the formation of immunity. Chromium.
This microelement, which may contain dietary supplements for diabetic patients, is involved in maintaining optimal blood glucose levels, helps to lower cholesterol levels. Magnesium. An active component in the composition of vitamin-mineral complexes and dietary supplements used in diabetes is involved in the exchange of phosphorus, it is necessary for the proper functioning of enzymes and the normalization of blood pressure.
You can select supplements and vitamins for diabetics in the catalog. A detailed description of the goods contains information on prices, composition, action and application of funds. Buy natural supplements and vitamins for diabetes.
Delivery: in Moscow and all over Russia.